"Why is that little boy always alone?" asked 8-year-old Ellie Levy as she walked the hall of the hospital. Ellie suffered from cystic fibrosis (CF), a terminal genetic disease that primarily affects the lungs. "I don't know," replied Ellie's mother, Stacey. She looked at the boy also walking the floor, head down, IV pole in tow. Mother and daughter locked eyes, silently acknowledging the sorrow of the situation. They recognized the sadness in the eyes of this young boy who, they would come to learn, was the child of a single mother. She was unable to visit him because she had other children and had to work two jobs to support her family.
During Ellie's many hospitalizations, Stacey and Brian Levy began to meet far too many parents struggling to keep their children alive due to limited financial resources. It seemed cruel, for example, that a parent could not afford to pay for life-saving medications because they couldn't afford the copayments, or for crucial nutritional supplements or necessary therapies because they were not covered by insurance. Parents should not have to choose between keeping their child alive and paying their electric or mortgage/rent bills. In response, the Levys created the Reach for the Stars Foundation in 2001 to benefit individuals with CF.
Fourteen years later, in March of 2014, Ellie was 22 years old and suffering from the end stages of cystic fibrosis. She received a double-lung transplant, but within a week, her new lungs were failing and she was relisted for another set of lungs. Against all odds, she endured a second transplant on April 15th. During her recovery, Ellie met another young woman who also needed a lung transplant, but was unable to meet the financial criteria to be accepted into the transplant program. In that moment, Ellie decided that when she was well, she would focus her efforts on providing other young people with the monies necessary to stay alive.
Sadly, on November 5th, 2014, Ellie Levy passed away; however, her vision lives on. As of July 2017, in an effort to honor the memory of Ellie Levy, the name of the foundation has been changed to Ellie's Army Foundation. The foundation has expanded its mission to assist not only those afflicted with cystic fibrosis, but children and young adults suffering from all critical illnesses.   
During the last months of Ellie's life, as she battled to survive, an army assembled. Family, friends, strangers, people like you, all offered her hope. We are creating a movement to level the playing field for all terminally-ill children and young adults. You can help turn fear into hope for those battling for their lives. Be their warrior. Please join Ellie's Army.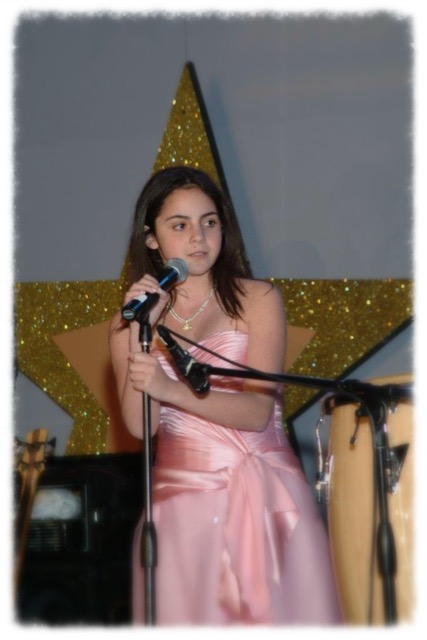 Be a Warrior, Join Ellie's Army!