Preamble
Duke University is pleased to acknowledge "Ellie's Fund," an expendable fund created in memory of Ellie Levy, a Duke Lung Transplant patient who died at age 23. Ellie's Fund shall be expended in accordance with the provisions of this Gift Agreement. The creation of Ellie's Fund is supported through Ellie's Army Foundation.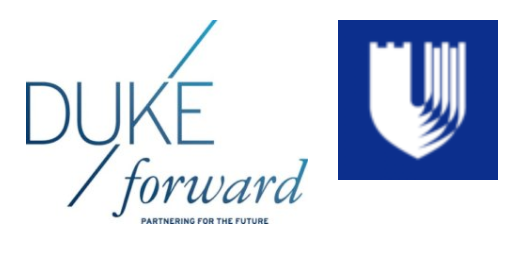 Mission Statement
From a young age, Ellie was passionate about helping others with cystic fibrosis. Ellie felt strongly that an individual's financial situation should never be a factor in precluding them from the highest level of medical care and treatment. Ellie's Fund was born from her ideas and expressed desires while spending her last days as a patient at Duke Medicine.
The purpose of Ellie's Fund is to provide financial assistance to cystic fibrosis patients and their families who meet the following criteria:
The patient has met the criteria established by Duke Medicine to receive a lung transplant;
The patient and family are experiencing a financial burden because of an unexpected, extended stay for the patient at Duke Hospital or nearby; and
The Duke Lung Transplant Program has determined that the patient and family qualify for financial assistance in accordance with the procedure outlined below.
Grants of financial assistance shall be used to help patients and their families offset the cost of travel, lodging, food, and basic necessities.
Awarding of Financial Assistance
Patients and their families in need will be identified by Ellie's Fund Team, which shall be comprised of the following: the Medical Director of the Duke Lung Transplant Program; the Assistant Medical Director of the Duke Lung Transplant Program; and an ad hoc working group of three employees of Duke University or Duke University Health System, Inc. who are appointed by the Medical Director of the Duke Lung Transplant Program, and which shall always include one social worker, one transplant coordinator, and one financial care counselor. Ellie's Fund Team shall be responsible for (1) gathering the information required to make a decision to award financial assistance; and (2) making a decision to award financial assistance based upon the financial circumstances of the patient and family and the amount of funds available. Preference shall be given to those patients and families who have not received prior financial assistance from Ellie's Fund. The decision as to how much financial assistance to award to a particular patient and that patient's family shall be based upon a majority vote of the members of Ellie's Fund Team.
Watch the Video to Learn About Ellie
This video chronicles the celebration of Ellie Levy's battle against cystic fibrosis and her fight to survive two back-to-back, double lung transplants. Ellie was a warrior and wanted to help others with life-threatening illnesses.
Ellie's Army Foundation does just that. In an effort to support others with critical illnesses, we started Ellie's Fund, which provides financial assistance to lung transplant recipients at Duke University Medical Center.
Ellie's Army Foundation
12000 Biscayne Boulevard, Suite 407
Miami, Florida 33181
Phone: (305) 756-0068
[email protected]
Be a Warrior, Join Ellie's Army
Click below to stay up to date on the latest news, events, and more from Ellie's Army Foundation