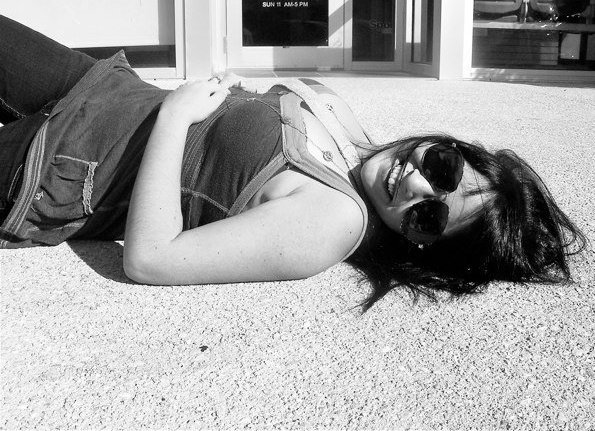 "When you were with Ellie Levy, you couldn't help but feel as though you were in the presence of someone special."  Those words were spoken by Dr. John Davies, the Head of School at Miami Country Day School where she attended.  
From a very young age, Ellie had an appreciation of life that most don't realize until they are much older. Maybe it was because she understood the fragility of life, her own life. Ellie was born with Cystic Fibrosis, a terminal genetic disease that mostly affects the lungs. She was diagnosed at birth and it became apparent to everyone who knew her that she had a deep will to survive from day one.  She was a fighter from the start.
Ellie learned early on about disappointment, yet she always remained hopeful. She understood that there were some things that couldn't be controlled.  She was perceptive enough to understand that life is not always fair, but rarely indulged herself in asking, "Why me?" Ellie defied being a victim: she would rather count her blessings.  When she was 11, Ellie was given the Optimist Award at her school. She was also honored by the Boomer Esiason Foundation with a Courage Award.  She accepted the struggle and bravely moved forward: confident that life could be wonderful despite the pain. Her life was tough, but so was she.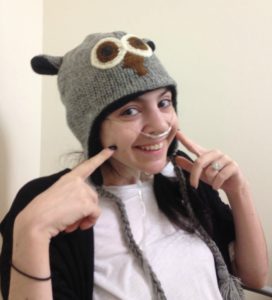 One of Ellie's greatest assets was her sense of humor ⏤ she was silly, dark and twisted. She loved a good "that's what she said" joke or a humorous anecdote about death.  The message on her cell phone began with a jingle from the broadway show Spamalot named "I am not dead yet." And, even when she may have been sad, she always had the ability to make others smile.
Ellie was effortlessly herself. She didn't compare herself to others or try to be someone that she was not. She understood her flaws, knew her strengths and weaknesses and was never sorry for who she was. She was unapologetically straightforward and honest. When she loved somebody, you could see the sparkle in her eye. But if she did not, it most certainly didn't go unnoticed.
Despite her short life, Ellie was accomplished. She loved acting (particularly comedic acting) and had a beautiful, soulful voice. She has been referred to as an "independent thinker" and "intellectually curious." Ellie went on to study philosophy in college, always curious about the larger questions in life. She was ambitious.  Despite her tenuous health she was the President of the Philosophy Club, President of the National Philosophy Honors Society and President of the Reach for the Stars Club which she started at her school.  She was published in her sophomore year. She developed the course "The Philosophy of Death and Dying" and helped teach it. Falling short of several credits due to her health, Ellie did not graduate. However, she was awarded a Posthumous degree from the Honors College at Florida Gulf Coast University where she graduated Summa cum Laude.
Ellie wore her scars proudly. After all, she earned them. She was happy, and that was her magic: her ability to find light in the darkness and joy in the pain. Ellie was fierce. She was courageous, not because she wasn't scared, but because she kept moving forward despite the worry. She looked fear in the face and never ran from it, she never hid. She was bold. She was a warrior.
Watch the Video to Learn About Ellie
This video chronicles the celebration of Ellie Levy's battle against cystic fibrosis and her fight to survive two back-to-back, double lung transplants. Ellie was a warrior and wanted to help others with life-threatening illnesses.
Ellie's Army Foundation does just that. In an effort to support others with critical illnesses, we started Ellie's Fund, which provides financial assistance to lung transplant recipients at Duke University Medical Center.
Be a Warrior – Like Ellie Was

Be Courageous
Even When You're Scared

Laugh at Life
& Laugh at Yourself

Get Up When You Have To
Even When You're Tired

Seek Peace in Hard Times
Cry Sometimes, But Not for Too Long

Love Passionately
Be a Light for Others in Their Darkness

Never Be a Victim
Stare Directly Into Your Fear

Fight for Others
& Fight for What You Believe In

Be Fierce
Be Bold, Be #EllieStrong

Ellie's Army needs you! Join the Army and fight for critically-ill children and young adults.